Below is a breakdown of your little one's day at Cosmo Kids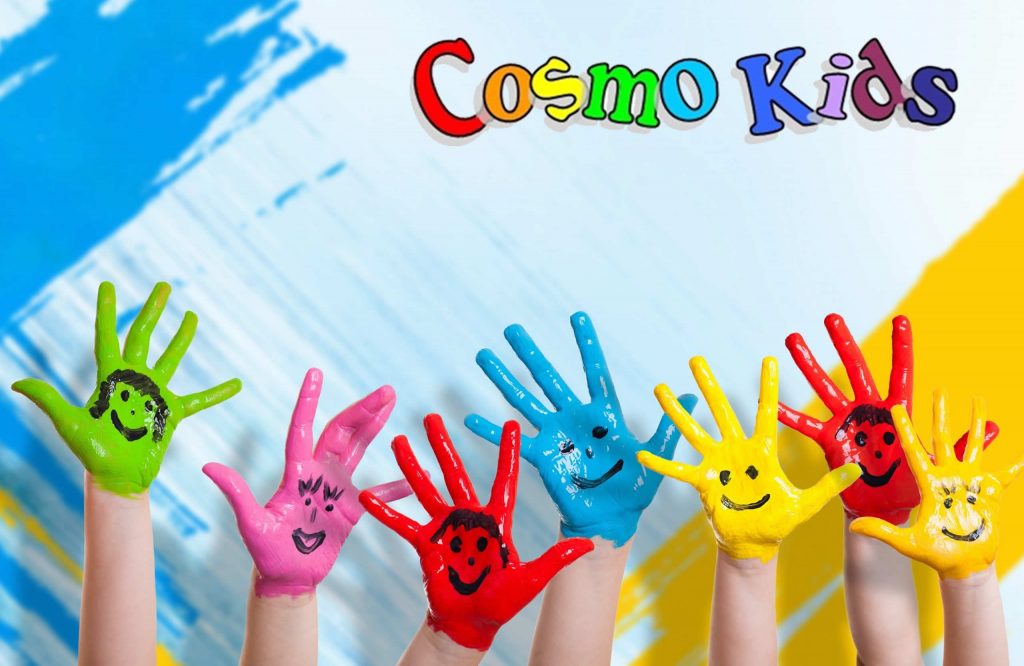 A variety of breakfasts, healthy snacks and cooked lunches served.
There are carefully planned fun and educational activities each day. Carefully worked out timetables filled with fun learning:
Morning circle, bible lessons, songs and rhymes, stories.
Exercises, stretching, skipping, balancing, jumping, ball games,etc.
Singing, dancing, fantasy play and musical instruments.
Bikes, tri-cycles,scooters, prams, swings, see-saws, steering wheels
Painting, drawing, cutting, pasting, moulding, puzzles, threading, stacking,
Numbers, colours, shapes, animals, transport, nature, my body etc.


Young children do well when the day is well structured, this routine
allows them to anticipate the coming events, and develops their cooperation skills.

Children have Group T-shirts and hats for outside play, plus diaries, art files, song & rhyme books, older groups have work books
Each group has their own classroom and outside play area.
All children sleep on beds with their own covers.
Progress Reports done twice a year for all groups.
Outings and fun holiday activities.